Jasmine white tea 5g in mini cake tuo cha biscuit cube shape
Product Detail
Feedback now
Jasmine White Tea Cake is a new tea variety based on white tea and jasmine tea. It is more convenient to carry and can be enjoyed in office and travel. It has the fresh lotus fragrance of white tea and the floral fragrance of jasmine, the tea taste is mellow, the fragrance of jasmine, and the sweetness is lasting. . The original tea-making process of white tea retains the original taste of the mouthfeel, adding natural jasmine flowers without additives to ensure the pure taste.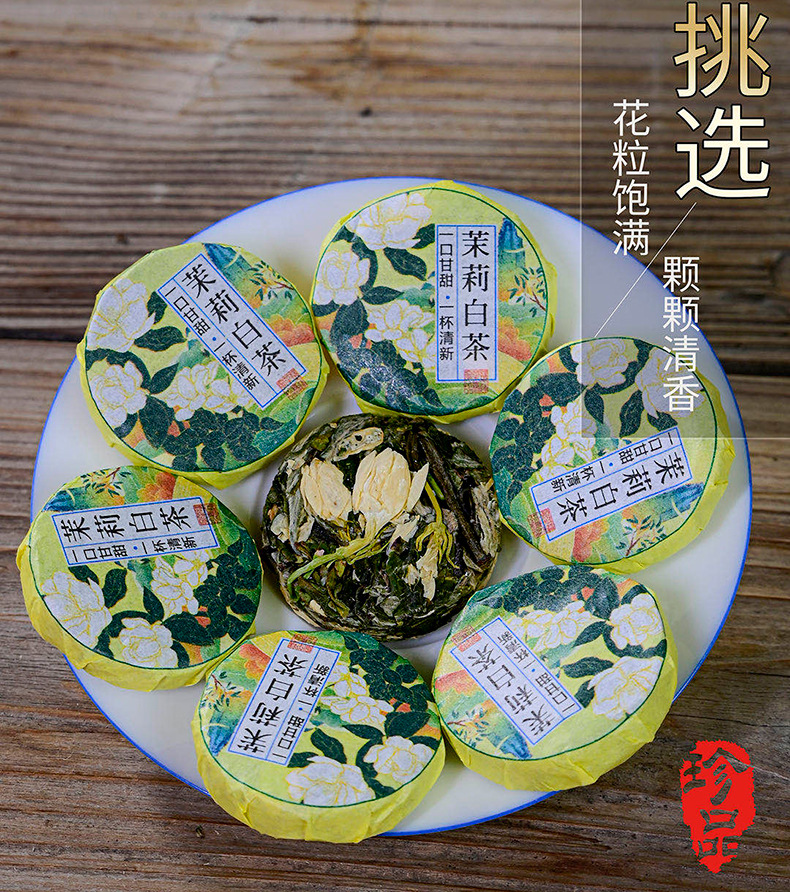 【Name】: Jasmine white tea mini cake5g/ Jasmine white tea tuo cha 5g/ Jasmine white tea biscuit 5g/ Jasmine white tea cube5g
【SKU:】: ORT353
【Origin】: Fujian,China/Guangxi,China
【Altitude】: 600M above sea
【Process】: Plucking-Withering-Drying-Scenting-Pressing-Packing
【Harvest Time】: Spring
【Dried Leaves】:Evenly compressed into a spherical cake shape
【Infusion】: Light yellow, bright and clear
【Taste】:  A blend of strong sweet jasmine and refreshing white tea
【Aroma】: Sweet, jasmine aroma
【Brewed Tea leaves】: Tender tea leaves soft
【Shelf Life】: Two Years,Store in cool, dry place away from sunlight; keep ventilated
Product Details
1.Evenly compressed into a spherical cake shape, made from one bud and 2 leaves, it has a mix of soft, plump needle tips and small, young leaves and jasmine flower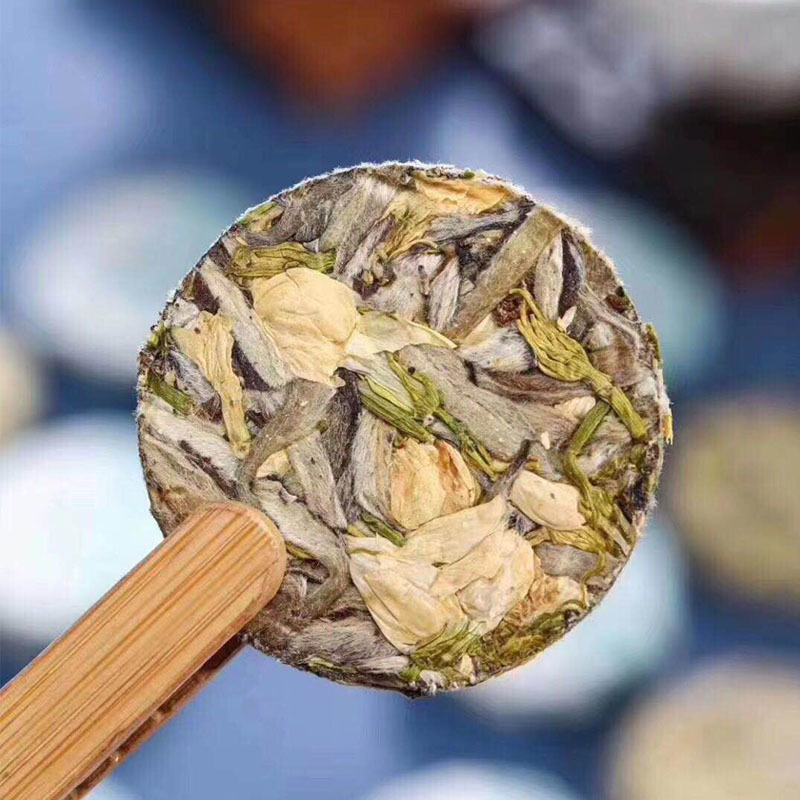 2.The infusion is bright yellow, a blend of strong sweet jasmine and refreshing white tea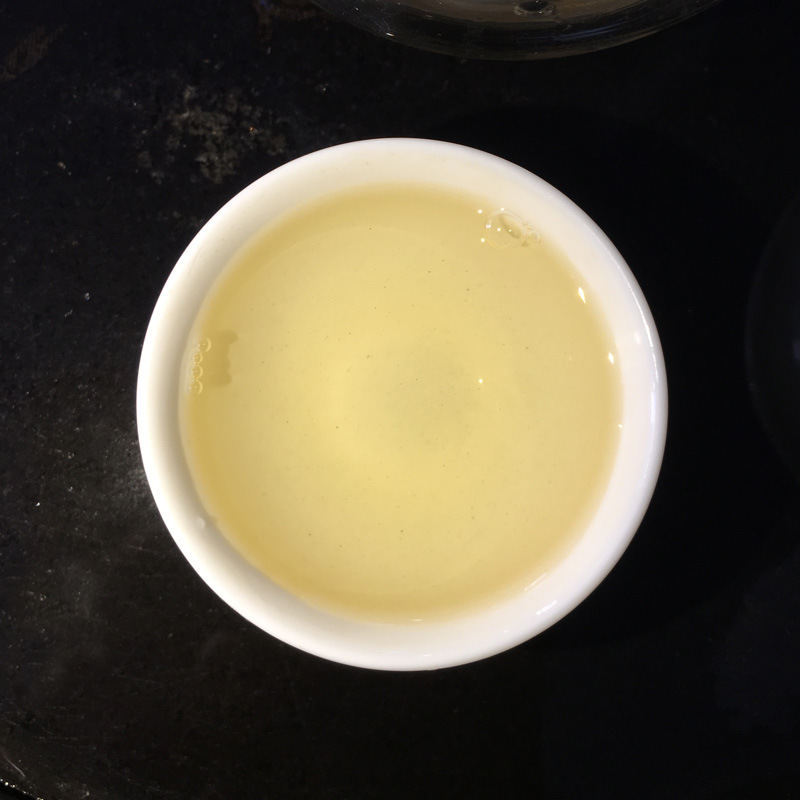 The tender buds of the boiled tea leaf have good softness, bright yellow color and long-lasting floral fragrance.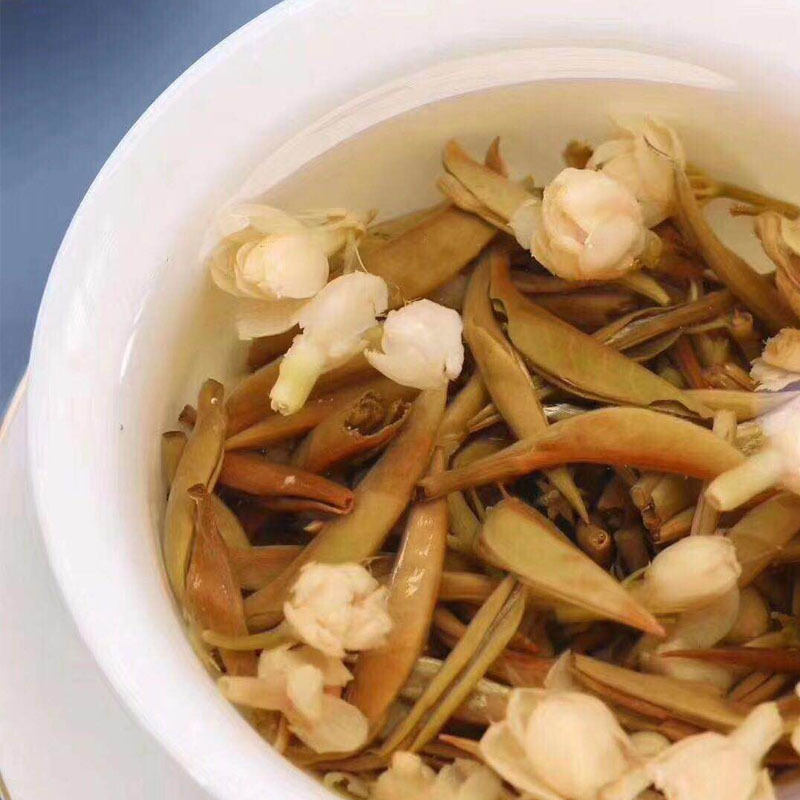 You may also prefer our similar Jasmine white tea products:
Jasmine white silver needle(bai hao yin zhen)tea cake5g
Jasmine White Peony tea tuocha5g
Jasmine aged white shou mei tea 5g
Premium Jasmine white peony biscuit 5g
Premium Jasmine white silver needle(bai hao yin zhen)tea 5g
Cirtus(Mandarin/Tangerine) White tea cake tuocha5g
Osmanthus white tea cake tuocha 5g
Rose white tea cake tuocha 5g
Chrysanthemum white tea cake tuocha 5g
White silver needle(baihaoyinzhen) tea cake 5g
White silver needle(baihaoyinzhen) tea brick tuocha 5g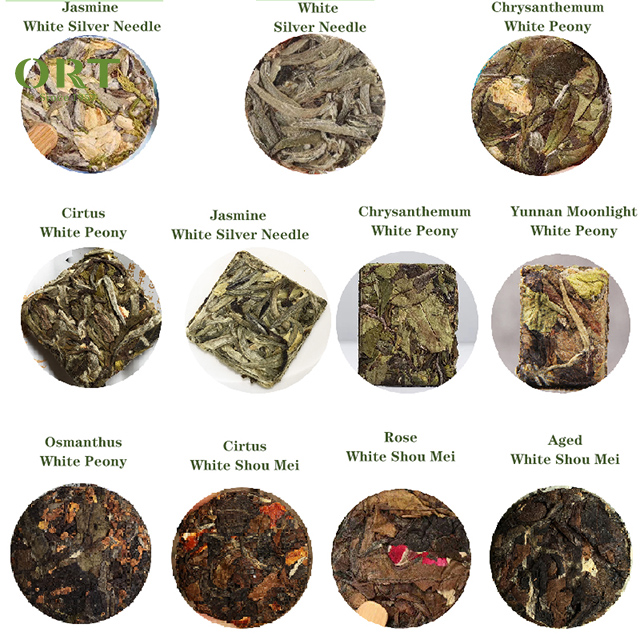 Fresh From Origin
Our White Tea raw materials come from Fuding Mountain Tea Garden
The fresh leaves of Dabai tea are green, with high content and rich tea flavor
The finished white tea has a stronger aroma and is more lasting for brew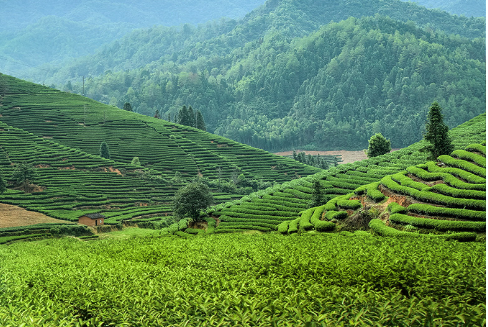 Our White Tea Garden is located in Fuding, the hometown of white tea. The plantation here is always surrounded by fog, creating the perfect conditions for the tea bushes to accumulate a rich array of microminerals and organic nutrients. The soil is red and yellow in color, signifying that it is rich in organic material. The tea plants growing here are mainly of the Fuding Dabaihao variety.
Selected high-quality jasmine flowers in Hengxian, Guangxi, maintain better activity
The fragrance is cleaner and purer
After being smoked, the tea blends with jasmine more harmoniously  
Process:
Selected high-quality white tea and jasmine bud, using multiple scenting technology, strong fragrance, long tea flavor.
The process of scenting has several steps: Combining tea and jasmine flowers, Piling, Baking, Cooling, and Binning.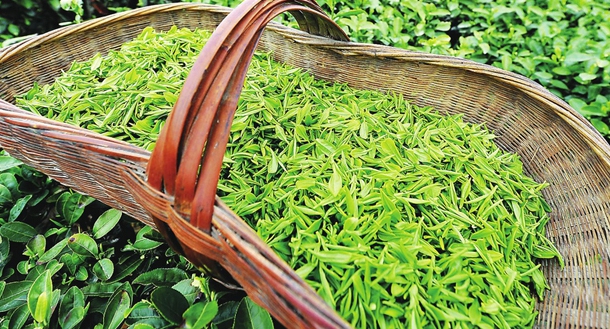 Jasmine come from jasmine garden in Guangxi
The jasmine used to scent this tea originates from Guangxi, where it has earned its reputation nationwide. Hengxian, known as the City of Chinese Jasmine, is the most notable area of production - and earned its name for its ability to produce jasmine flowers of both high yield and high quality.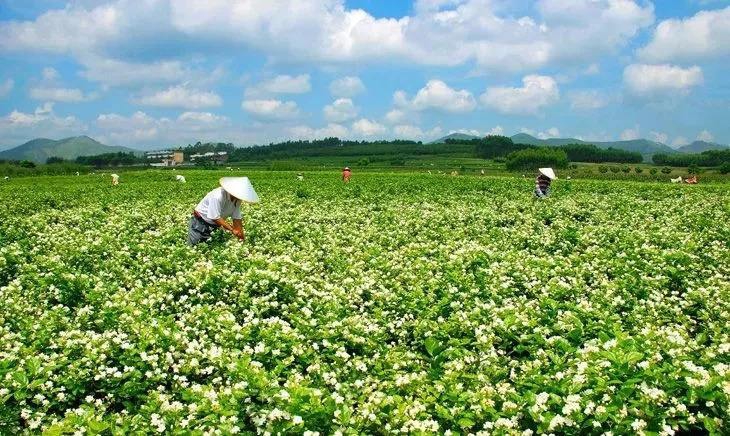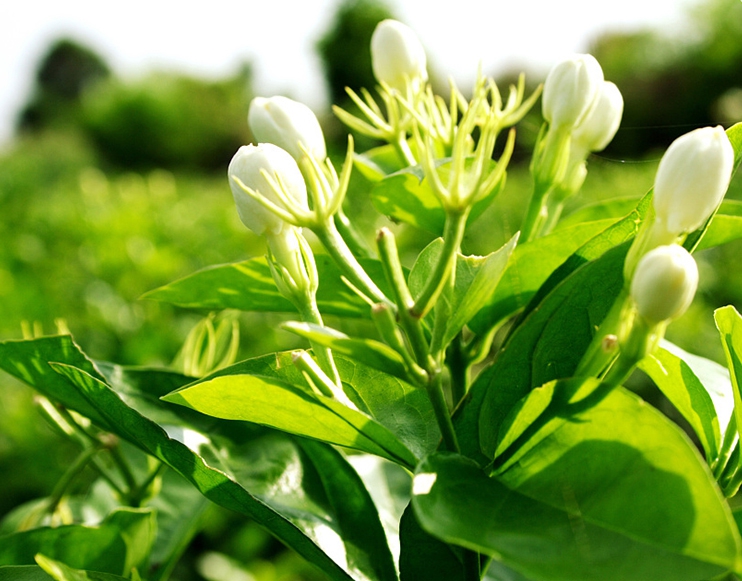 Seven times scenting and one time scenting with flowers of richer fragrance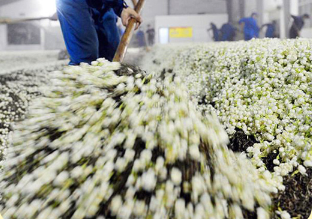 This scenting process is repeated with fresh jasmine flowers a total of 6 to 7times. Each time requires adding around 1 kg of fresh flowers. Each scenting process takes 6 to 7 hours. This highly-involved process requires around 3.5 kg of fresh Silver Needle tea leaves and 6 kg of jasmine flowers to produce 1kg of Jasmine Tea.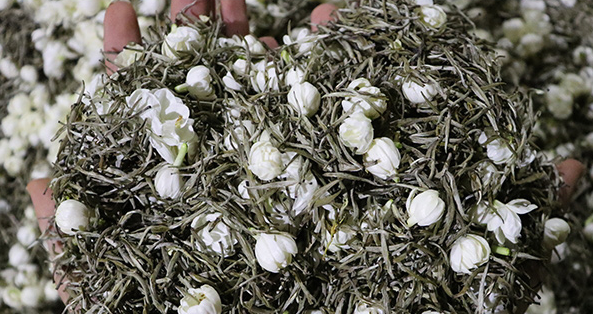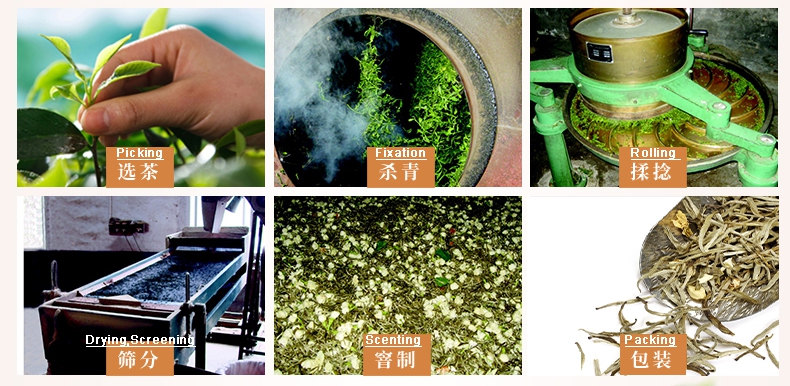 Speciallity:
Jasmine white tea has the original tea-making technology of white tea, the original taste of white tea, and the floral and rich jasmine tea. It is a very special variety and worth trying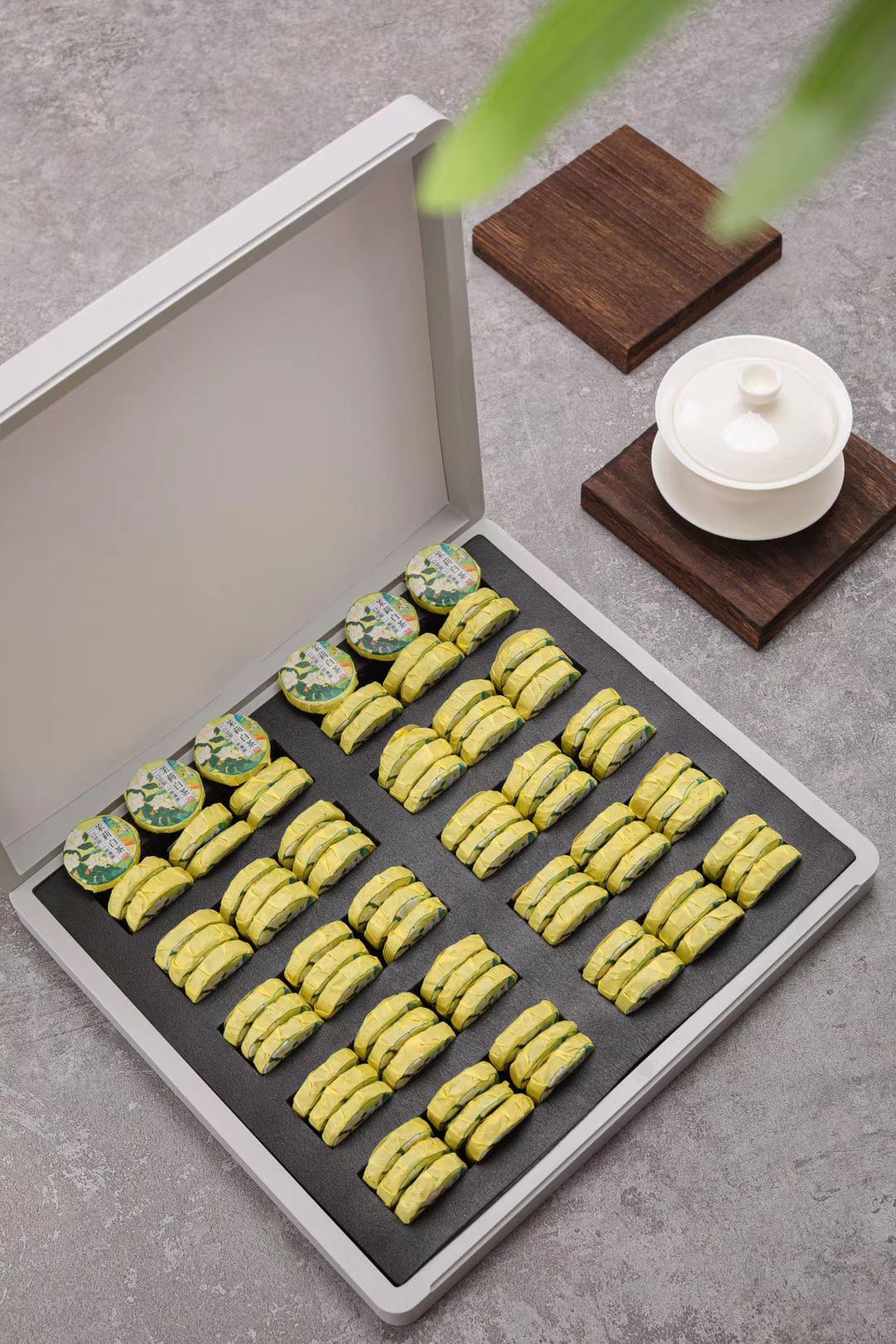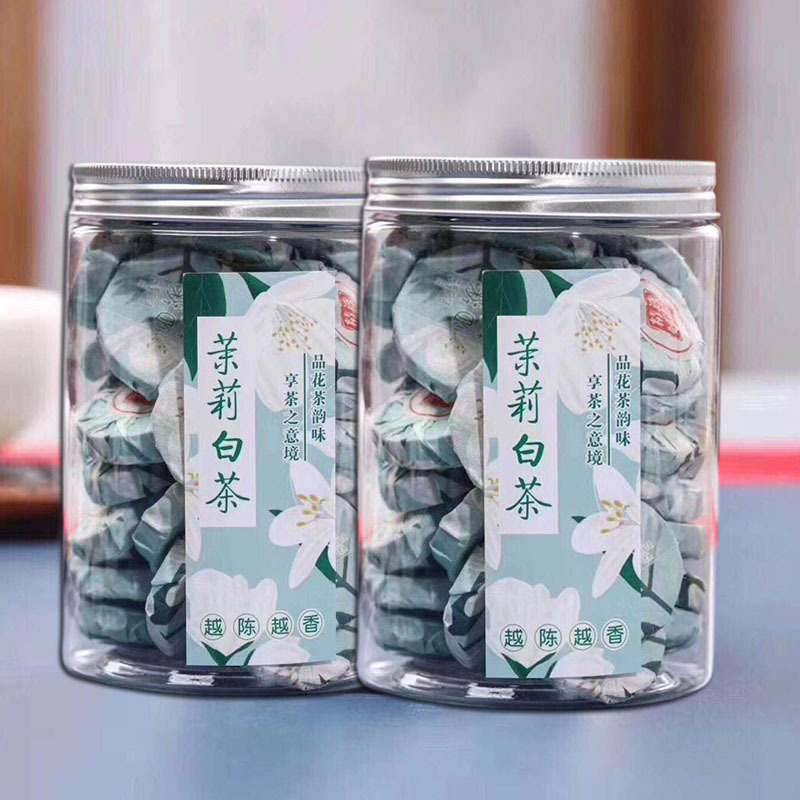 Health Benefits of Jasmine Tea:
1.For Cardiovascular Heart
Ideal for Insomniacs
For Psychological Health
Prevents Cancer
For Digestive System
 Boosts Immune System
For Weight loss,Youthful Skin
Prevents Cough and Cold
Tags: