Shou Mei eyebrow White Tea
Product Detail
Feedback now



【
Origin
】
:
Fuding, Fujian,China
【
Name
】
:

Aged Shou Mei( Longevity Eyebrow) White Tea
【
Model
】
:

O

RT03
【
Altitude
】
:

600M above sea
【
Process
】
:

Plucking-Withering-Drying-Packing
【
Harvest time
】
:

Spring
【
Dried Leaves
】
:

Large loose brown tea leaves
【
Infusion
】
:

Bright orange-yellow
【
Taste
】
:

Mellow, fruity with outstanding herbaceous flavor notes.
【
Aroma
】
:

Sweet,Pekoe
【
Brewed Tealeaves
】
:

Large loose brown tealeaves
【
Shelf Life
】
:

30 Years under Dry, Dark and No Odor Conditions.




1. White tea is rich in many amino acids. It is cold in nature and has the function of relieving heat and detoxification. White tea can be used as a fever reducing drug for children with measles, and its effect is better than antibiotics.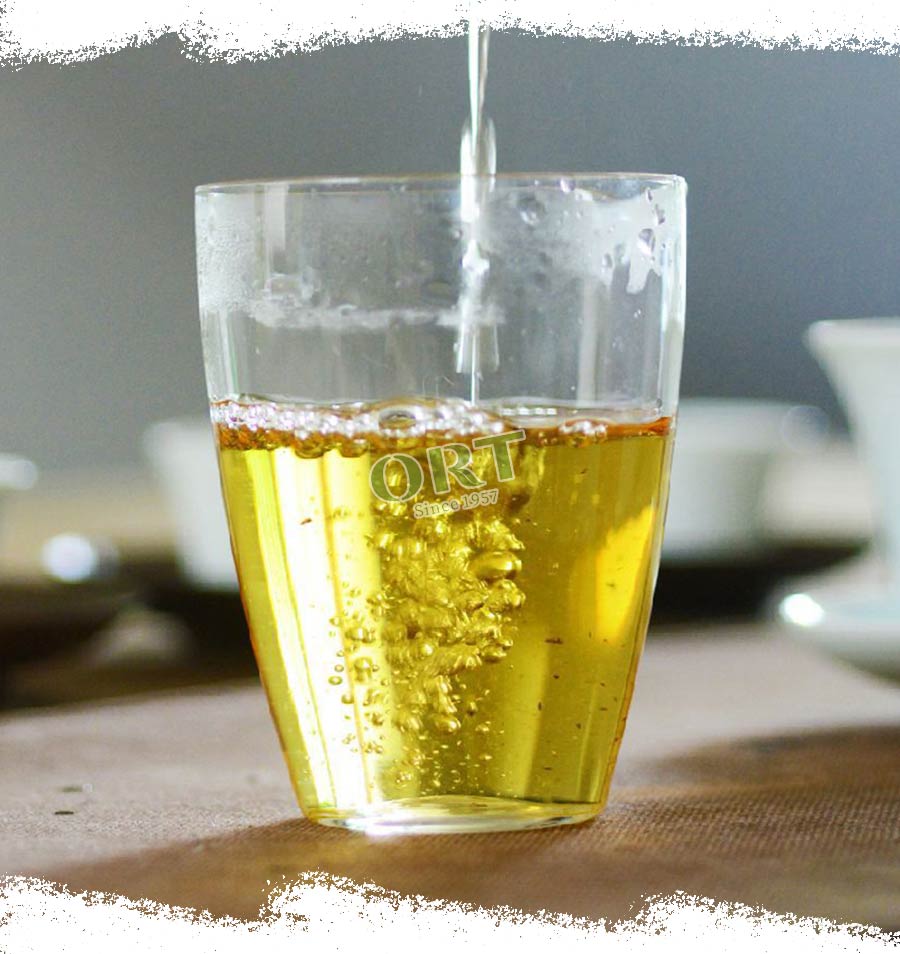 2. The longer the storage time white tea takes, the higher the medicinal value it has. White tea is also rich in vitamin A, which can be quickly converted into vitamin A after being absorbed by the human body. Vitamin A can synthesize rhodopsin, help the eyes see things more clearly in dark light, and prevent night blindness and dry eye disease.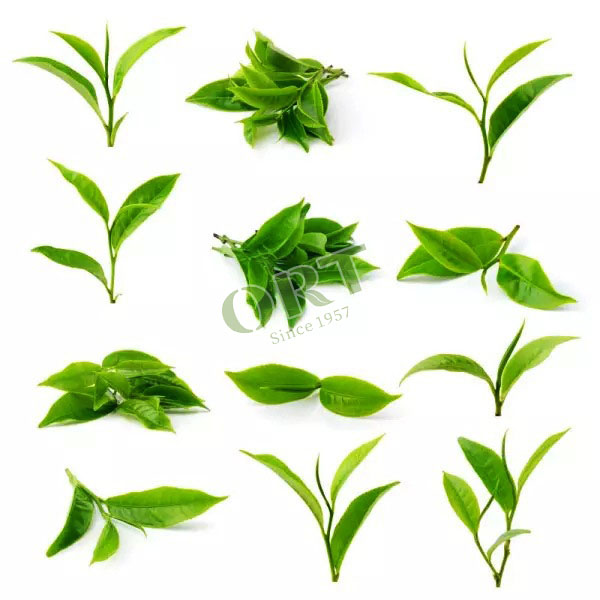 3. White tea also has anti radiation substances, which has a significant protective effect on human hematopoietic function and can reduce the harm of TV radiation. Therefore, in the process of watching TV, drinking more White tea is of great benefit. Especially for children, it should be advocated to drink more White tea, which is beneficial to protect eyes and keep healthy.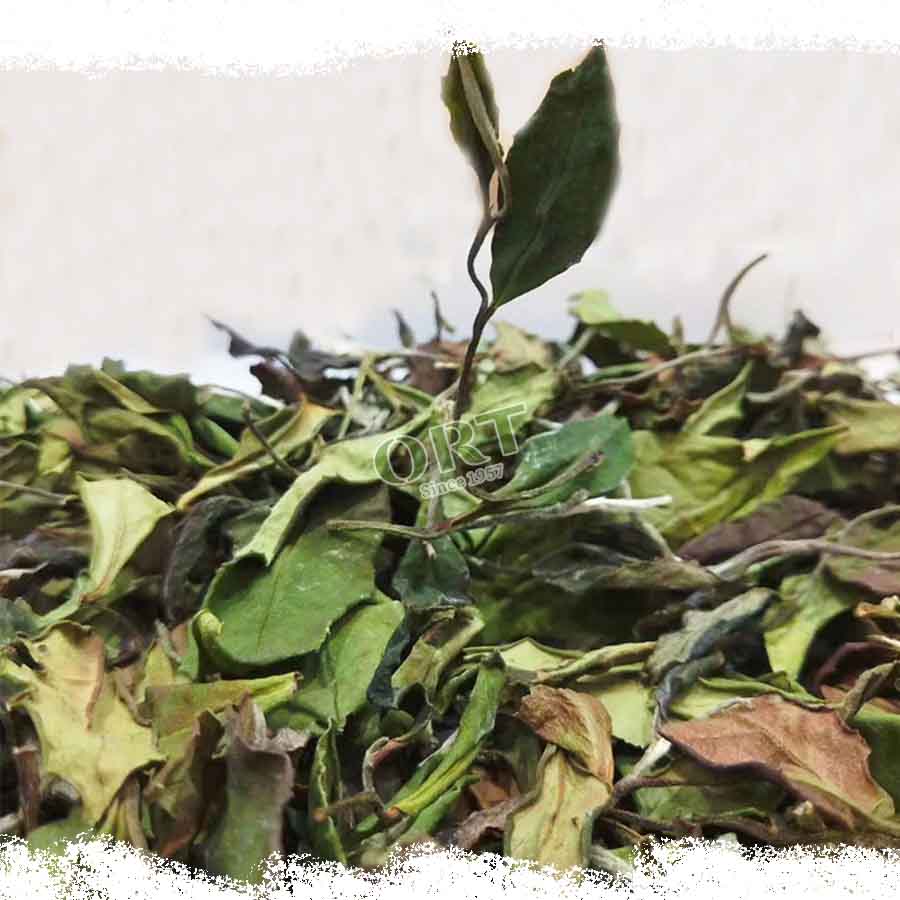 The shape of Shou Mei white tea is stretched, the dry tea leaf are even, the buds and leaves are intact without broken, the backside of tea leave is covered with Pekoe, grayish green and shiny tea leaves.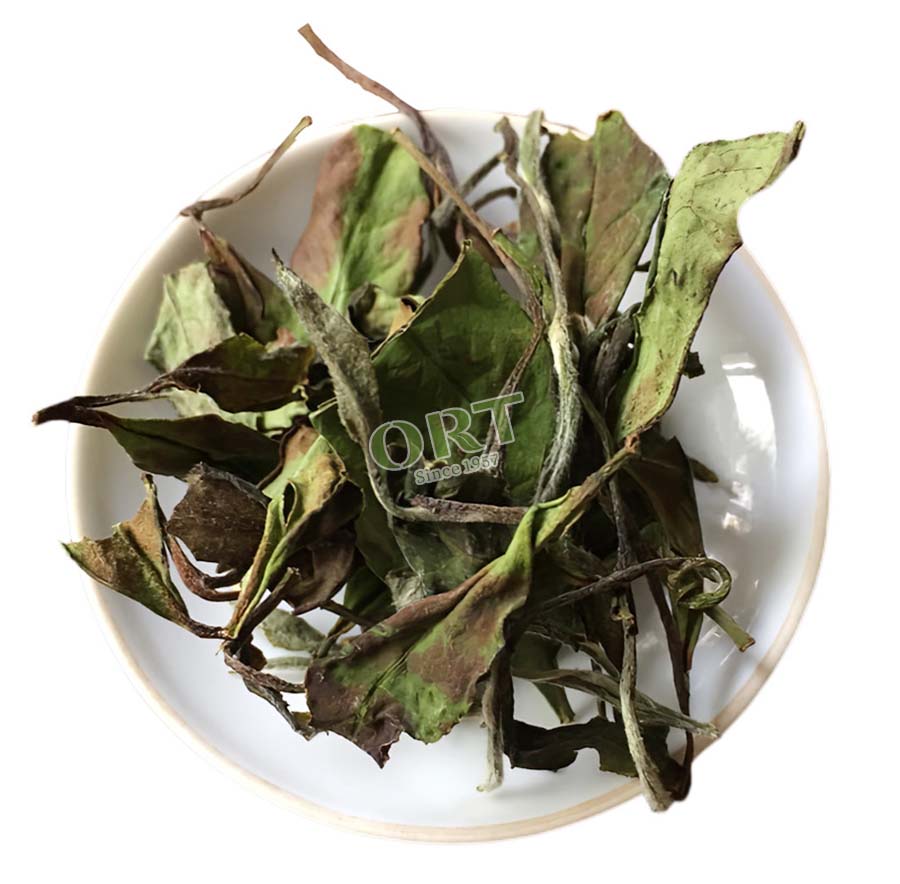 By tea producer standards, our Shou Mei belongs to the first grade of quality. Many of its dry leaves have retained their light green color and wholeness. Silvery white tea buds are also present with an average plucking of one bud with two or three leaves. This is very rare for aged Shou Mei white tea.




The tea infusion is bright orange-yellow, smooth and refreshing, and tastes sweet and mellow.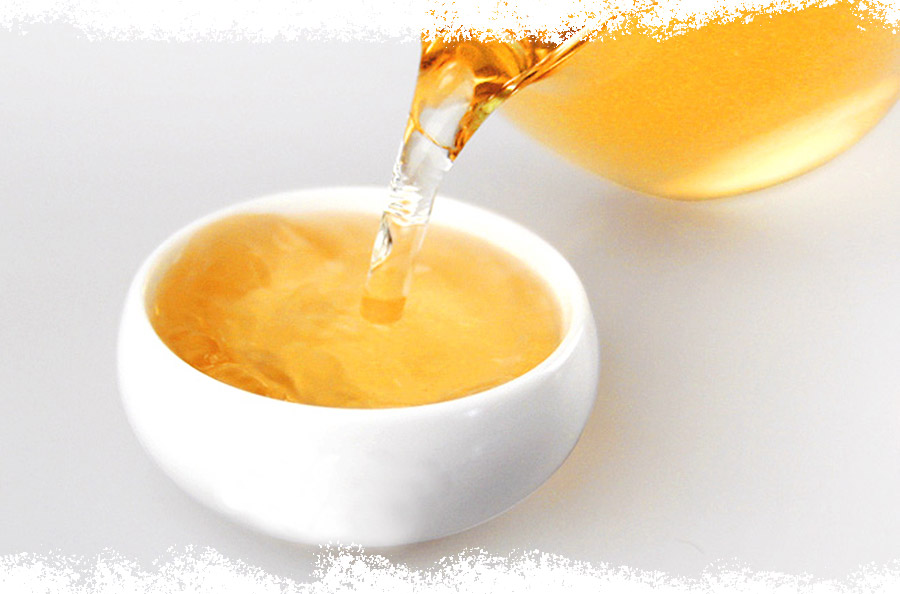 The brewed tea leaf is fresh and lively, with moderate tenderness, enduring to brew for more than 8 times. By cooking method is considered to be the best, can be drunk for one whole day while relaxing with friends.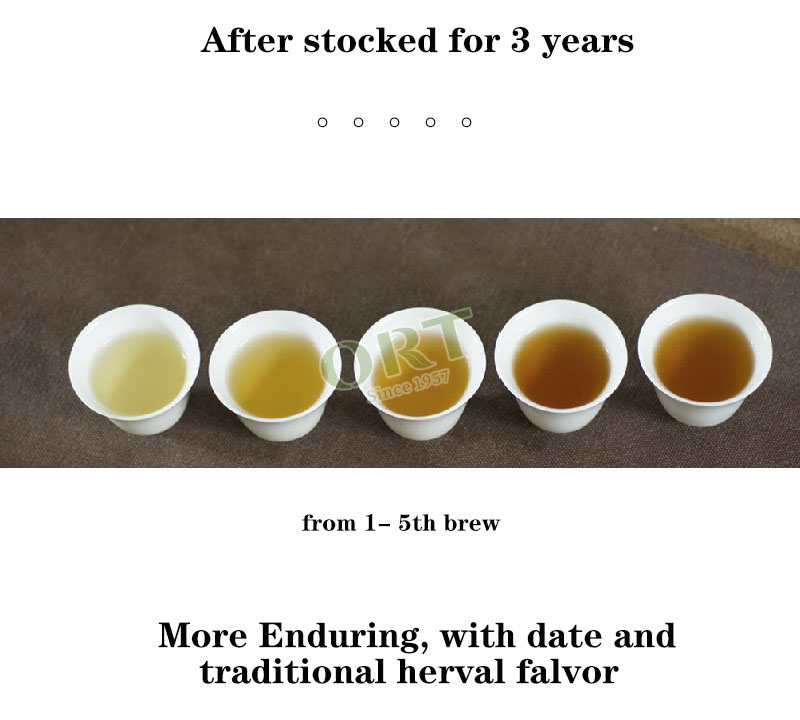 The tea can be brewed very differently and there are many combinations that yield interesting results, but it is important to use good mineral water to bring out the sweetness and aroma of the tea and not to over brew or make a bitter and very strong brew.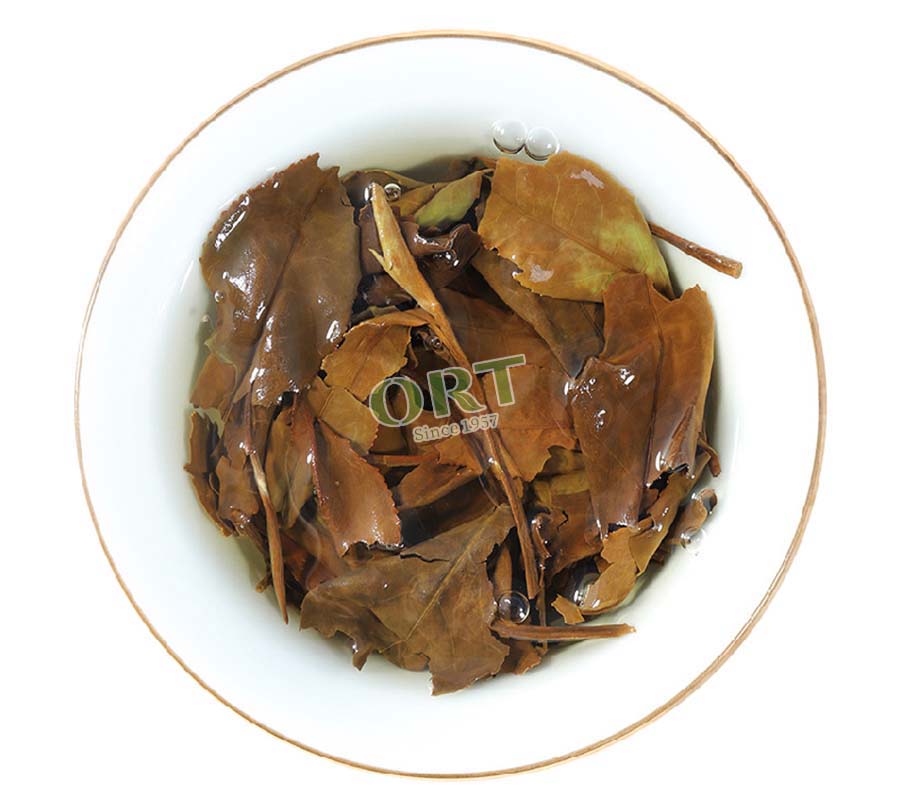 Shou Mei brews up an orange colored infusion with a bright and fruit-like character that leaves no heaviness on your pallet. As an economic choice in white tea, it is ideal as refreshment after heavy meal or to quench your thirst on a hot day.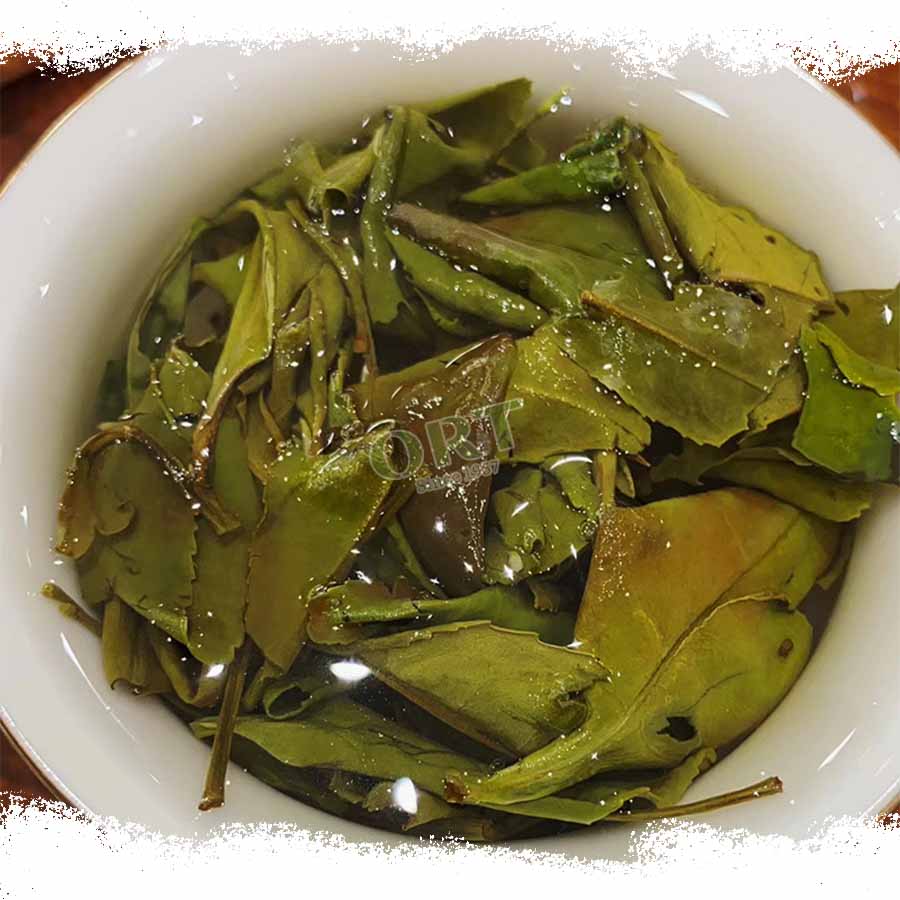 Tea tree growth environment: From high mountains
Raw tea originated from the Taimu Mountain area, where is the core origin of Fuding white tea. This high mountain tea garden is about 500-800 meters, with the annual average sunshine is 1840 hours, the average annual precipitation is 1661.6, and the annual average temperature is 18.5℃.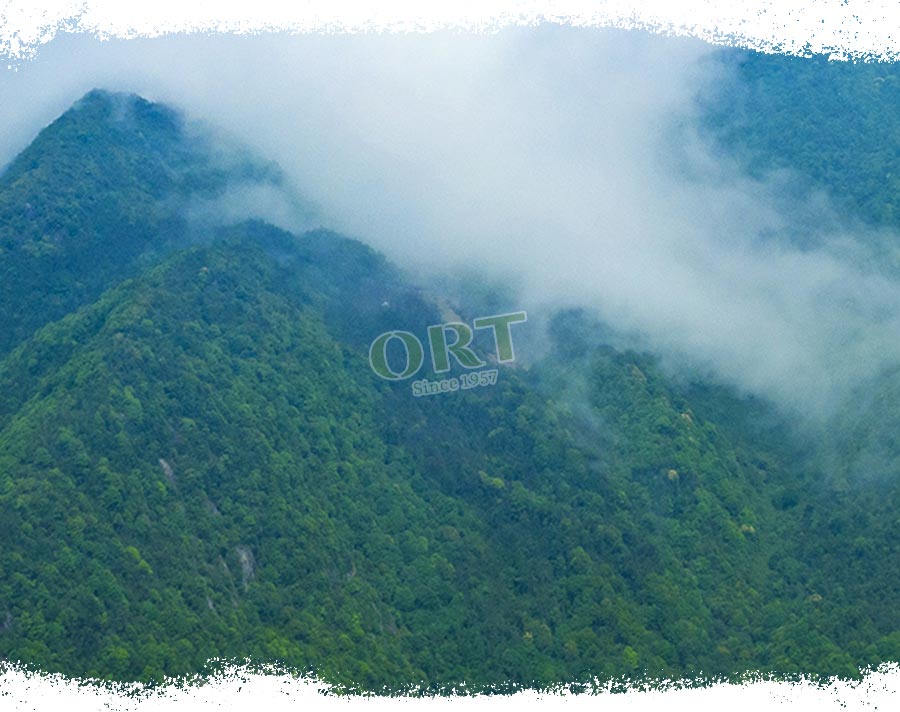 Traditional handpicking, Precious Tea Leaves:
Fuding, Fujian has been producing tea since ancient times, so there are gardens of ancient tea trees. Fuding Dabai tea cultivar is transplanted and bred from the original ancient tea trees and is an excellent tea species. Tea pickers pick fresh leaves by hand, and then manually select them to eliminate those that do not meet the standards.
Tens of thousands of fresh leaves are made only for one kilo finished teas.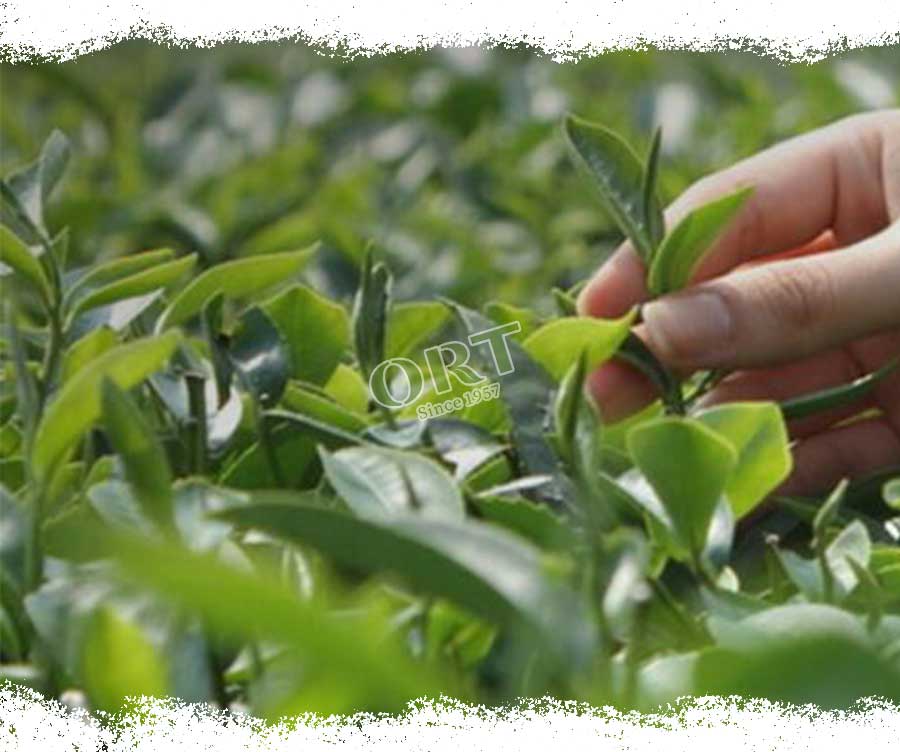 Traditional craftsmanship:
Selected high-quality raw tea leaves, dried by using traditional sun withering craftsmanship, no rolling, twisting nor frying. After dried by using Traditional Charcoal.
Keep the traditional process, low temperature drying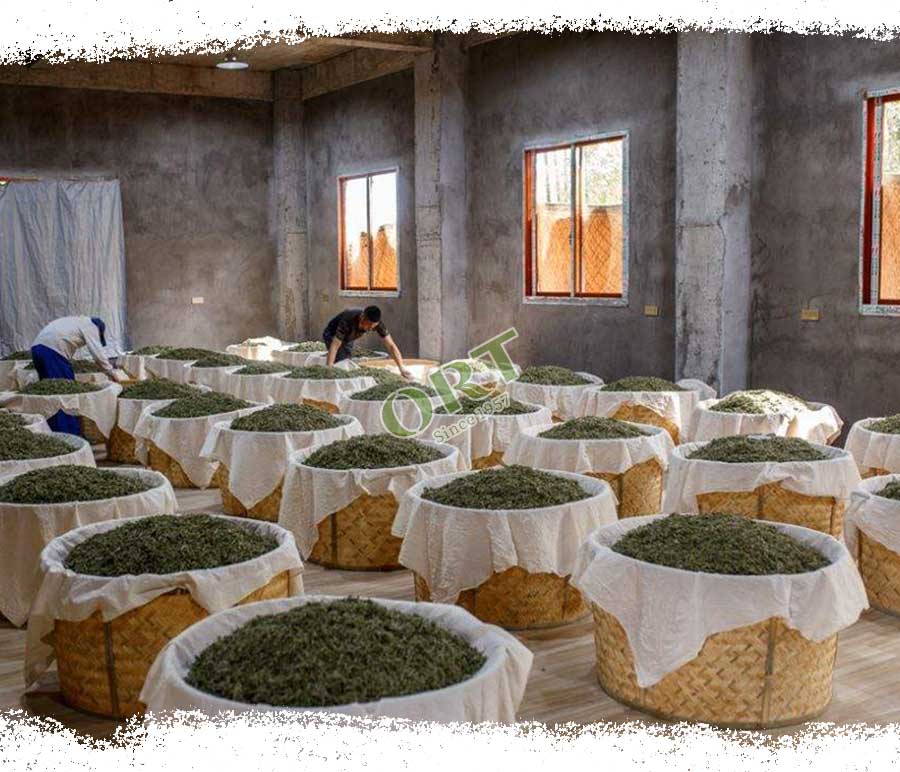 Simple process of white tea processing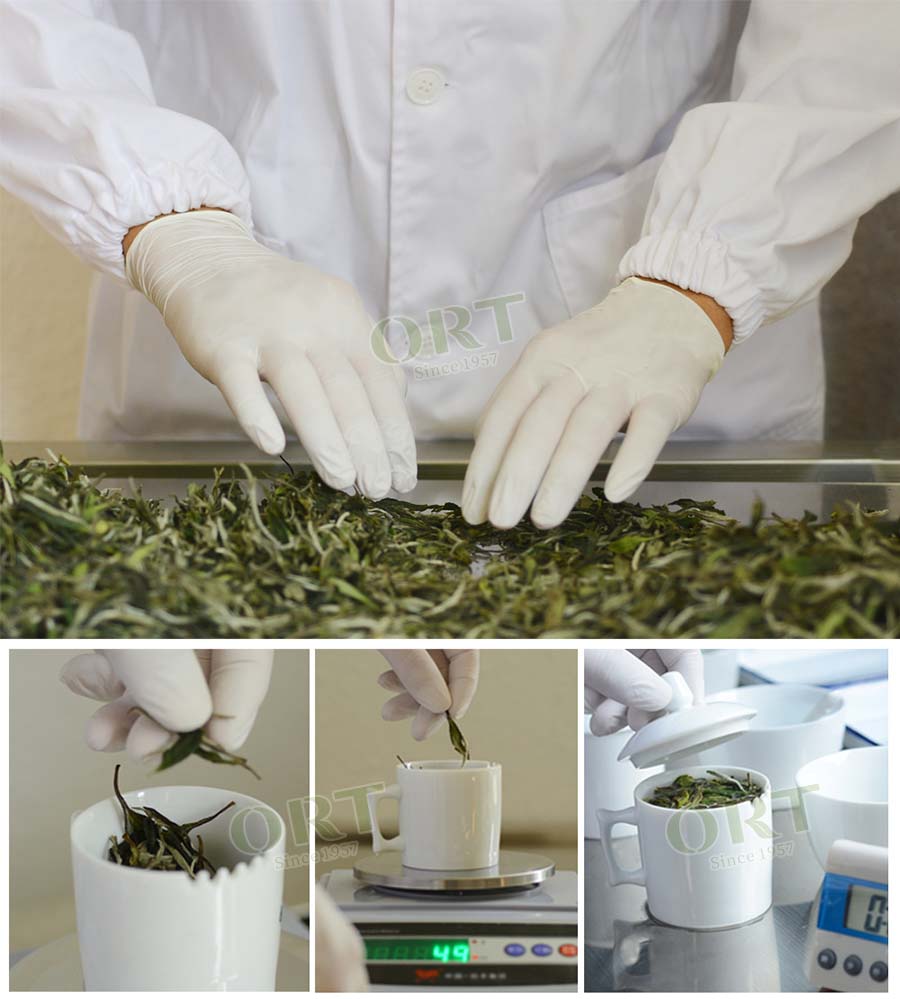 1. Put 3-4g the Aged Shou Mei White Tea into a gaiwan;
2. Pour into the glass 100ml 100°C water;
3. Brew for 15 seconds for the first brewing, longer time for the following brewing;
4. The White Peony Tea stands up to four brewing.


Sometimes product packaging is more important than internal items.
Whether a product can be successful in sales.

.

There are two key points:
1. Brand.
2. Product packaging.

.

Today, there's vastly abundant products apprear every second, consumers pay few attention to each product, to grasp the moment when consumers' eyes are swept across the shelf.

.

Only packaging can make comprehensive combination of color, shape, material and other elements, while showing the connotation and information of products, brands, highlighting the common interests of products and consumers, forming a more intuitive impact on consumers, and then affecting consumption The consumer's impression of the product, effectively fulfilling the purpose of attracting consumers.
1. Can I get samples?

Yes, free samples are available on a case by case basis at buyer's own freight cost after confirmation

.

2. What is your minimum order requirements?

Usually 20kgs/ item, knowing that the more quantity, the lower the price per kg.

Sample order is also acceptable.

.

3. Can you provide OEM service?

Sure, please contact us for more details.

.

4. How is your Quality Control?

From the very beginning to the very end, National Commodity Inspection and Testing Bureau, Authority Third-party Testing institution, QS, NOP, BRC, QS guarantee our quality.

.

The details for our pesticide control are as follows:

● we test our raw tea material.

● we test the first batch sample products.

● we test the bulk tea before shipment.

Please ask us for the original certifications.

.

5. Can I visit your factory & offices?

Yes, you are most welcome to visit us. Please let us know in advance so we can get organized.

We have own tea farms and factory in Fuding, Hengxian and Fengqing two hours away from Xiamen city (for white tea, green tea, oolong tea), or three hours away from Nanning airport (For Jasmine tea), and three hours away from Lincang airport (For Black Tea & Pu Erh Tea) .

.

6. When will my order shipped?

Products in stock usually ship within 3 days. Otherwise, depending on the tea varieties and order quantity, delivery times can vary. Please ask us and we will let you know.

.

7. Will my money be refunded if anything is wrong with my order?

If there is a problem or defect with your order, please contact our manager within 10 days upon receiving your order. We will refund or replace the products if there is eviden that this is our fault.

.

8. How can you make sure your products are more competitive for my business?

With over 50 years of experience as manufacturers for three generations, direct trade saves significant costs. You do not need to pay middlemen nor brokers for better quality tea. We think we are at least 12% less expensive compared with traditional traders.

.

In addition, our teas are directly from our factory, thus are fresher than those offered by other traders. Good quality leads to better sales and less complaints; We also do OEM for your own brand, including TEA + PACKAGES according to your demand.

.

As we sell big quantities to overseas, the tea quality and pesticide are under control, and such are the average prime cost, which is very competitive.

.

Finally, we have not only premium product sources and trading experiences, but also complete supply chain and abundant cash flow to support our global tea business.

.

Taste the nature, enjoy the health!