The reason why green tea has a green grassy flavor?
The green grassy flavor of fresh leaves of green tea mainly comes from low-boiling-point substances with the grassy aroma in the fresh leaves, such as leaf alcohol and leaf aldehyde which account for 60% of the total content of aromatic oil in the fresh leaves. There are also many substances with the green grassy aroma or the aroma similar to the green grassy aroma, such as methanol and n-butanol, the boiling point of whichis below 160 DEG C.
Besides, the fresh leaves also contain many aromatic substances with the boiling point of about 200 DEG C, such as linalool and oxides thereof, geraniol and oxides thereof, which are called high-boiling-point aromatic substances.
In the fixation process of tea, with the evaporation of plenty of water vapor, a large number of low-boiling-point substances are taken away, and then the high-boiling-point aromatic substances are revealed.
The reason why green tea has the green grassy flavor is greatly because that fixation is not thorough, and the low-boiling-point substances do not evaporate completely.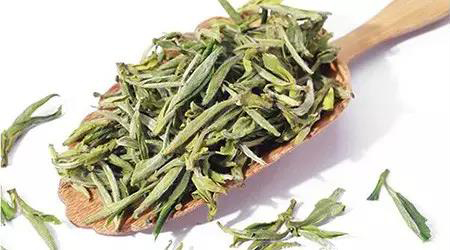 How to deal with it?
When brewing tea, you can use boiling water to warm the cup, then put the tea into the cup and shake the tea for richer fragrance so as to disperse part of the grassy flavor by means of the heat of the cup.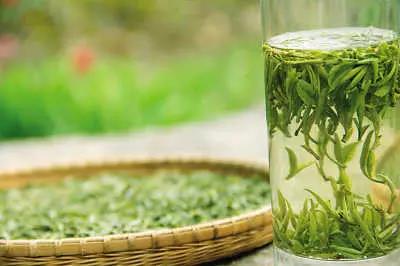 标签:teas