China is a big country where tea culture flourishes. According to its different fermentation processes, tea can be divided into green tea, yellow tea, black tea and so on, among which green tea has the largest output and is most widely consumed.
Que She is a kind of tea that one often hears, so does Que She belong to green tea? Where is the origin of Que She? What is the brewing method of Que She?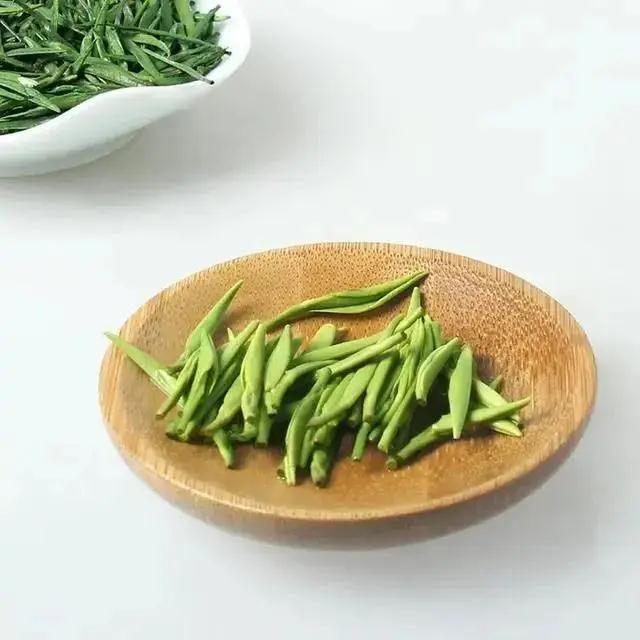 What kind of tea is Que She?
Que She (Meitan Cuiya/Mei Tan Cui Ya) literally means Sparrow's Tongue in English, and gets its name from the shape of the dried tea leaves which are small and resemble sparrow's tongue. Que She has a very unique and rich aroma and is a kind of high-class sprout tea which is made of small and tender buds. The tea is mainly produced in Meitan County, Guizhou Province. Guizhou is a big tea-producing province in China, and Meitan, located in the southwest of China, is the hometown of famous tea in China and is also one of the best green tea producing areas in China.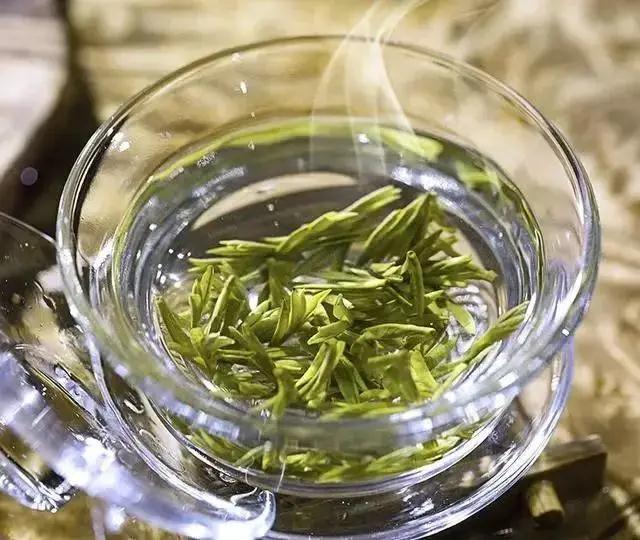 Where is the origin of Que She?
Que She is relatively high in market price and is one of the rare varieties in green tea which has unique flavor and is expensive. Mengshan Que She, Guizhou Que She, Jintan Que She, Zhejiang Que She and so on are relatively more well-known. The other type is Sparrow's Tongue Tea (Sparrow Tongue Tea), also known as Bai Maojian (High-Quality Green Tea Mingqian Fried Que She Maojian Tea), which is yellowish-green in color with much white pekoe and tastes sweet and refreshing with a long-lasting fragrance. The content of polyphenols of Sparrow's Tongue Tea is 10% higher than that of common tea, and the content of amino acids is also much higher.
Mengshan Que She
This tea is cultivated on Mount Mengding ("fog peak"), a famous mountain in Ya'an City, Sichuan Province. Mengshan Que She (Meng Ding Que She/Sparrow Tongue Green Tea) was once listed as Tribute Tea. At that time in the southwest of China, the loose tea, which was delicately processed with tender raw materials consisting of one bud and one leaf from each picking, was collectively called "Que She(Sparrow Tongue)" due to its special shape.
Guizhou Que She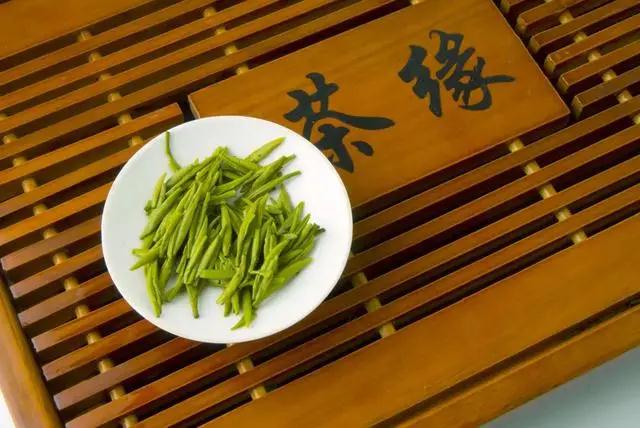 Produced in Meitan County, Guizhou Province, Guizhou Que She (Guizhou High Mountain Green Tea Que She/Bai Mao Jian/Meitan Cuiya/Meijiang Cuiya) won the Grand Gold Medal in the 2011 World Green Tea Evaluation. Meitan County, located in northern Guizhou, has a mild climate, more rain and fog, fertile and loose soil and rich mineral substances, which are extremely beneficial to the growth of tea trees. Meitan Cuiya has flat and smooth shape, silver fluff, emerald green color and soft and fresh flowery fragrance. "Cuiya" refers to its jade-colored tea buds, which are shaped like sunflower seeds. The taste is tender and gentle with hints of sweetness, accompanied by a bright light yellow colour.
Pujiang Que She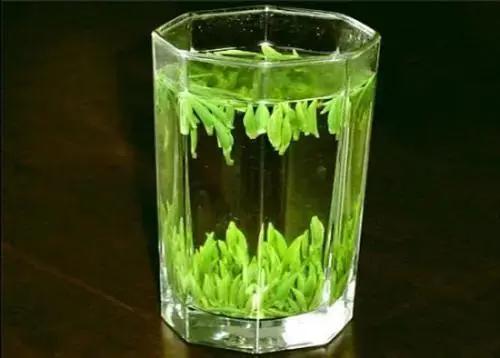 Pujiang Que She (Sparrow's Tongue Green Tea), produced in Pujiang County, Sichuan Province, is made of fresh tea buds plucked in early spring. The tea area has the world's largest natural Pinus massoniana forest. Pujiang Que She enjoys the title of "famous morning tea" and is delicately processed through a unique technology with a history of a thousand years. The tea is flat and straight, resembling a bird's tongue, giving the tea its name, and has the unique quality characteristics of "emerald green color, strong fragrance, mellow taste and beautiful shape".
In October 2008, Pujiang Que She was qualified by the General Administration of Quality Supervision and won the title of national geographical indication protection product.
In December 2009," Pujiang Que She was selected as "Regional Public Brand Top 100 of Chinese Agricultural Products ".
Wuyi Que She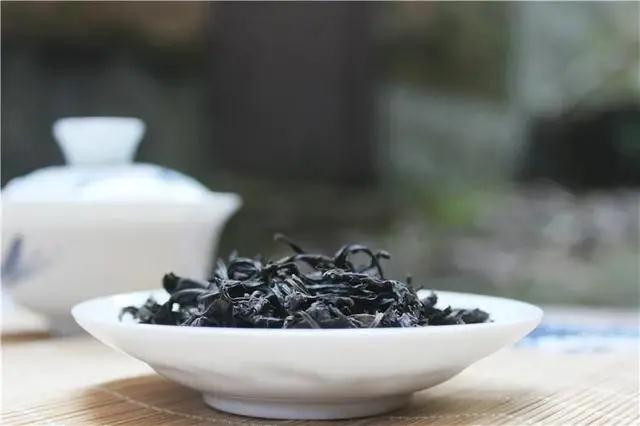 Wuyi Que She (Wuyi Rock Tea/Oolong Tea Que She/Sparrow's Tongue/Sparrow Tongue), named after its small and narrow leaf shape resembling sparrow's tongue, has very unique and rich aroma and was once the highest-grade Tribute Tea in ancient times. Que She also refers to the name of the bush cultivar; it is a mixed cultivar between Da Hong Pao and various other local cultivars. According to research, this varietal is a offspring of the famous Da Hong Pao varietal, native to Jiulongke Canyon, in the early 1980s. This cultivar is known for growing very slowly and producing a smaller and later yield than others. Local people refer the bush to "not sure when the spring is coming".
The almost inaccessible tea growing area makes industrial production virtually impossible and so this tea is still harvested by hand. This tea has the singular but very elegant flavour which is really quite distinctive from any other rock tea, and is very rare and slightly more expansive than other Wuyi rock tea.
Jintan Que She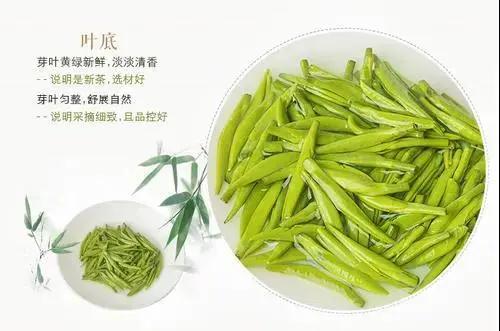 Jintan Que She (Green Tea Jintan Que She - Bird Tougue), produced in Jintan City, Jiangsu Province, gets its name from the shape resembling sparrow's tongue and is a pan-fried green tea which is flat in shape. It is one of the famous tea newly created in Jiangsu Province. In 2013, Jintan Que She Tea officially became a national geographical indication protection product. The finished product of Jintan Que She Tea has obvious characteristics: its shape is flat and straight, like sparrow's tongue; the dried tea leaves are even and green in color; its aroma is rich hints of long-lasting chestnut fragrance; the tea soup is bright in color; the taste is refreshing; and the brewed tea leaves are tender and even. It also has better general physical and chemical indicators than common tea in quality. And it contains rich ingredients, and the content of water extract, tea polyphenols, amino acids, caffeine and vitamin is relatively high.
Zhejiang Que She
Zhejiang Que She, produced in the tea testing ground of the Tea Research Institute of the Chinese Academy of Agricultural Sciences in West Lake Longjing Tea Region, Hangzhou City, Zhejiang Province, is developed in 1980 and officially brought into production in 1984. The fresh leaves are selected from Longjing 43 cultivar, and the picking standard is single bud, wherein each bud requires to be uniform in length, weight and size. The tea is finally obtained through the delicate processes of spreading, fixation, vibrating-shifting, winnowing and so on.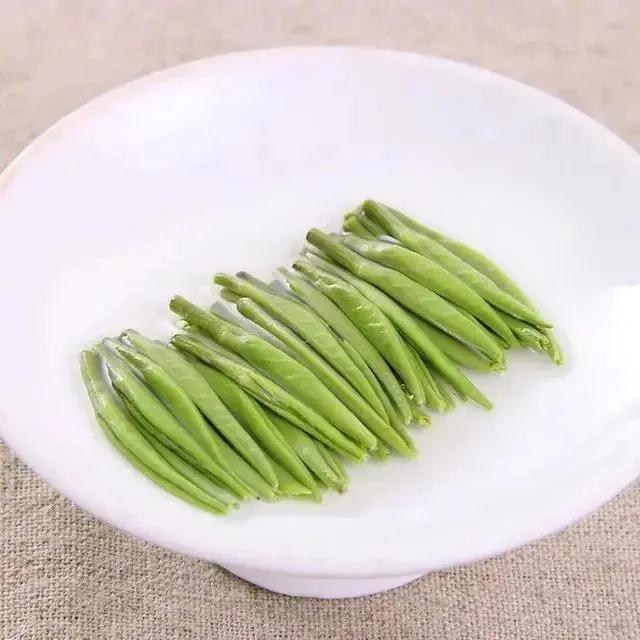 The finished product is flat and straight like a sparrow tongue and has emerald green color and fresh and rich fragrance. The tea soup is clear and tastes mellow. The brewed tea leaves are even and complete like flowers and are tender green and bright in color.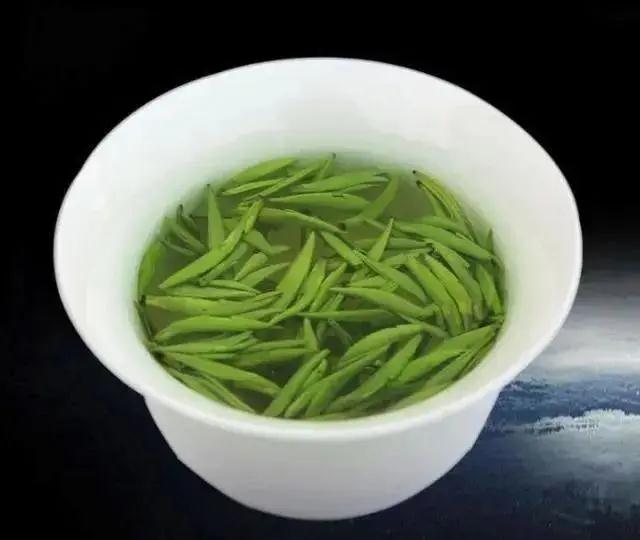 Que She tea has higher requirements for the growth environment and must be grown in places with a mild climate and more rainfall.
In other words, Que She tea must survive in places with drifting clouds and mist and abundant rainfall, and then the tea can have sufficient juice and plump leaves. As a result, the final baked tea can have rich and long-lasting fragrant and excellent taste.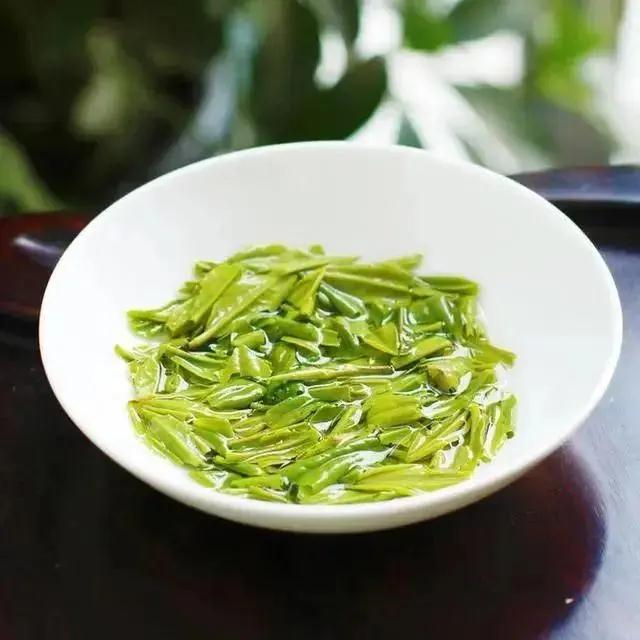 What is the brewing method of Que She?
The proportion of tea to water should be appropriate, usually 1:50-1:60 (that is, 1 gram of tea to 50-60 mL of water) advisable; and the water temperature for brewing tea should be most suitable at about 80℃(water is boiled and then cooled).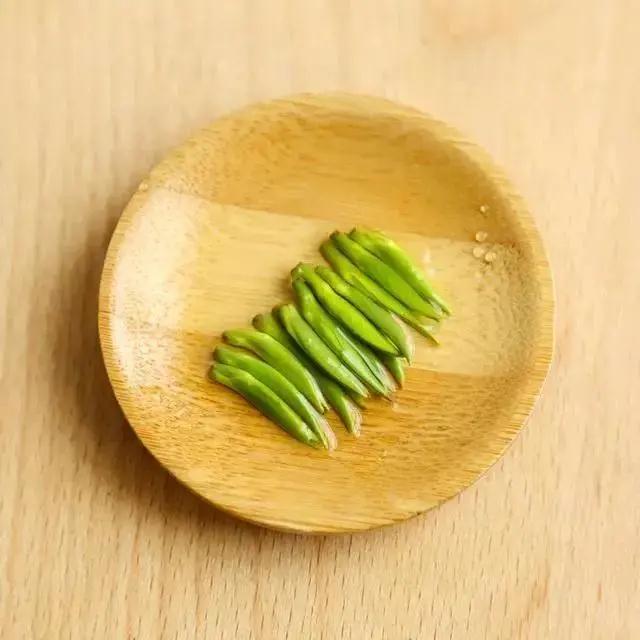 Put the tea into the cup, then pour a small amount of boiling water into the cup to completely soak the tea, cover the cup for about 3 minutes, then add boiling water to 70% full, and then you can drink the tea while it is hot. Add boiling water when there is about one third of tea soup in your cup. Usually brewing the tea three times is appropriate.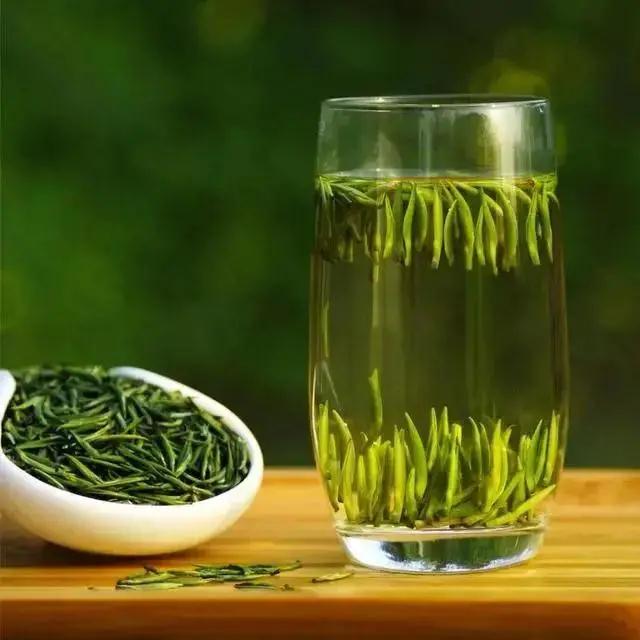 In order to enjoy more culture of Que She Tea, it is recommended to use a glass to brew it. While drinking it, you can see the tea leaves standing in the water, like a flock of birds rushing to the sky, and also like a fairy dancing in the water, which is full of special artistic conception.